Quality Wooden Doors, Gates and Window Frames Made Specially For You
Replacing internal and external doors, windows and gates are a simple yet effective way of refreshing the interior and exterior of your home. Working alongside trusted, local building companies or a building company of your choice, Steve Drew Woodworks can create beautiful bespoke wooden windows, doors and garden gates to help transform your property and make your vision become a reality.
All of our work can be manufactured using a range of timber and finishes, as well as a variety of glass types and finished with a high security locking system.
We're more than happy to work with you on your design ideas and we will include you every step of the way to make sure you're left with a finished product that you're fully satisfied with.
T: 01803 875 827 M: 07979 815 277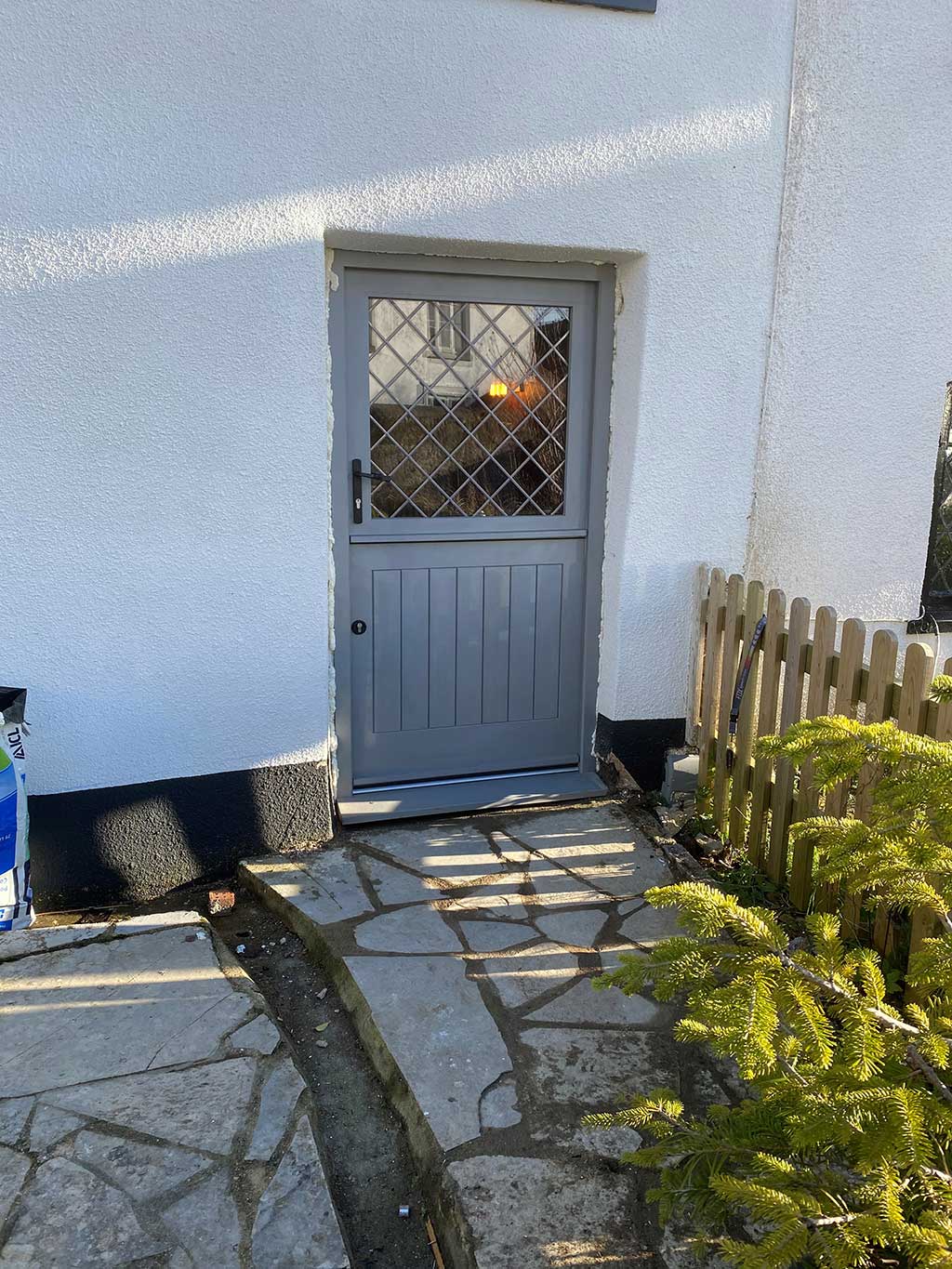 High Quality
We believe in producing quality carpentry & joinery work carried out with attention to detail.
Local Business
We understand the needs of local people. Contact us for a no-obligation quotation today.
Well Equipped
With the skills and expertise to carry out a wide range of expert carpentry and joinery services.
Bespoke Service
Requires reliable, friendly communication every step of the way. No project is too big or too small.
Bespoke Windows & Doors
A bespoke wooden window or door design needs to both beautiful and durable. At Steve Drew Woodworks, there is no compromise between the two.
We build all of our wooden doors and windows to the highest standards so that they stand the test of time without the need for high maintenance cleaning or treating. Our windows and doors are built so they will not warp, rot or become discoloured so that they stay looking as good as the day they were installed.
Whether you're looking for a modern or traditional design, we can produce doors and windows to a design specification of your requirement and supply them to your chosen architect, developer or tradesperson.
Wooden Gates
Looking to create a garden gate that complements the beauty of your garden? Or perhaps you're looking to keep a consistent style to your property by tying in the look of your exterior gates with the windows and doors of your home. Whether you're looking for single entry garden path gate, a larger wooden driveway gate or even a hidden, discreet gate for security purposes, Steve Drew Woodworks can create a durable wooden gate that will stand the test of time… and the test of British weather!
All of our wooden gates are made to measure exactly to your specification and from a variety of timber choices to suit your requirements.