Bespoke Furniture and Interior Carpentry Work to Transform Your Home
Make the most of the unused or awkward spaces in your home with a custom-made piece of wooden furniture or a bespoke staircase. Our bespoke fitted wardrobes provide storage solutions that are not only stunning but are also highly efficient and make the best use of your available space. Couple with that a unique item of furniture to match, such as a dressing table, a desk or a side table, and you've got yourself a one of a kind item to cherish forever.
All of our furniture and staircases are made to measure and built to the highest standards using our extensive experience and knowledge of woodworking.
We're more than happy to work with you on your design ideas and we will include you every step of the way to make sure you're left with a finished product that you're fully satisfied with.
T: 01803 875 827 M: 07979 815 277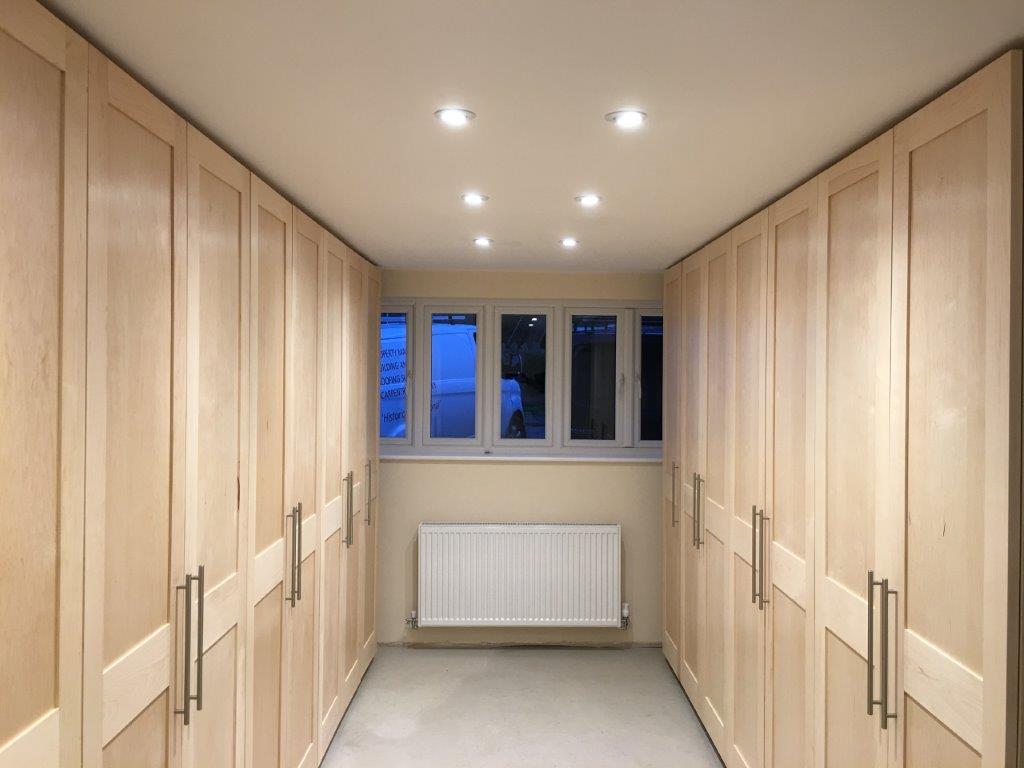 High Quality
We believe in producing quality carpentry & joinery work carried out with attention to detail.
Local Business
We understand the needs of local people. Contact us for a no-obligation quotation today.
Well Equipped
With the skills and expertise to carry out a wide range of expert carpentry and joinery services.
Bespoke Service
Requires reliable, friendly communication every step of the way. No project is too big or too small.
Fitted Wardrobes and Storage
Storage is a necessity of modern life. But it can also be a pain to find the right storage solutions to fit in the spaces of your home where you need them.
Our custom fitted wardrobes and bespoke storage solutions will solve all of your storage issues. From multi-door built-in wardrobes to recessed cupboards, customised shelving and efficient drawers, Steve Drew Woodworks will create storage that is highly functional and beautifully finished.
Handmade Furniture
A bespoke piece of furniture can really bring a room to life and serve as the focal point of which you can create an entire style around. Whatever you're looking for, we can make it happen.
Our quality furniture is lovingly made by hand and absolutely one of a kind. From TV units serving as the mainstay piece of furniture in your living room to custom dining tables and chairs, sophisticated dressing tables, bedside tables and so much more, Steve Drew Woodworks take pride in producing a completely unique item of furniture for you and your family to love for generations.
Staircases
Your staircase is such a large part of your home – make it stand out.
We love creating high quality bespoke staircases for our customers in order to bring a property to life. We want to make your vision a reality, and we will work with you every step of the way until you're left with a finished product that you will love for years to come.
Our attention to detail, extensive experience and knowledge of woodworking means that we can create a staircase to suit any home style and space – from elegant spiral staircases to simple straight designs. We operate on a complete design and installation service so that the job is taken care of from initial concept to finished staircase.